Make Your Paint By Number Canvas an Essential Part of Your Decor
You are looking for the perfect frame that lets your self-painted picture shine in its full glory? For this purpose, we created our Magnetic Poster Frame that is perfectly tailored to our Paint-By-Number sets. The frames are high-quality manufactured and make a perfect impression in every environment.
These wooden hangers use strong magnets to hold the top and bottom of your poster, the frame is very quick and easy to assemble, So You'll never get tired of the same old boring photos or art on the wall. These frames are so easy to change over from one poster to another without damaging the artwork that you'll never get bored with your surroundings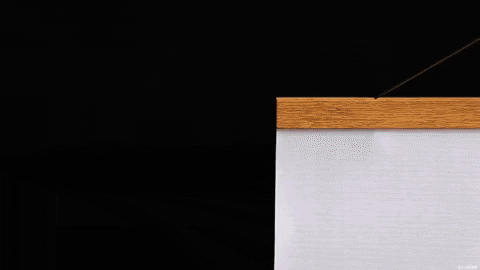 Key Benefits :
Easy To Use: Simply pull apart the two slats of wood held together by magnets, place your artwork in between the wooden slats. The strong magnets will hold your artwork in place without damaging your art. Only takes seconds! Once you have your artwork in place simply hang it in any room in your home or office to add character. Once hung the frame will hold your piece taut. Change your art as often as you wish without hassle
Strong Magnets: Holds heavy posters and fabrics, such as canvas or tapestries
Stylish: Add style and character to any room or office space. Our natural teak wood looks great in any setting. Can be used to display your child's artwork or your elegant tapestries. Change up as often as you wish.
Makes a Great Gift: Our magnetic wooden poster frame hanger makes a wonderful gift for any friend or member of your family. Works for many different occasions, such as weddings, birthdays, anniversaries, mothers day, housewarming gifts, etc.
Specification  :
Material: Wood
Theme: Hanger Wood
Sizes: 21cm / 8.26772 Inch , 30cm / 11.811 Inch , 40cm / 15.748 Inch , 50cm / 19.685 Inch , 60cm / 23.622
Package Included: 1 * Magnetic Poster Frame