The beauty of Paint by Numbers kit lies in the fact that it's a compact kit with all the necessary equipment you need to unleash your creative side, whether you've never picked up a paintbrush before or you're a seasoned pro, it's easy to create a masterpiece worthy of walls with the Paint by Numbers Canvas kit.
1x set of 3 paint brushes (1x small, 1x medium, 1x large).
Reference paper and a copy paper of the canvas.
1x Numbered high-quality linen canvas.
1x Numbered acrylic paint set (About 24 different colors, depending on the painting).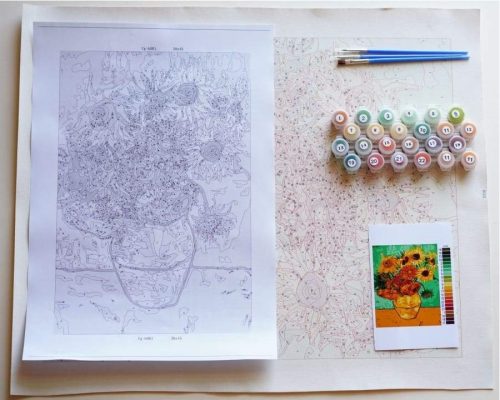 Relaxing&Joyful: The pleasure of creating a stunning work of art needs no description. Painting By Numbers will let you set aside your worries, relax and decrease stress while strengthening the painting talent.
Easy To Paint:

You don't have to have any art-related skills. Just follow the simple instruction provided and create magnificent art pieces.

Perfect Gift:

When it comes to gifts, we often get confused because it is not that easy to find the right present. Paint By Numbers kit (or even your own finished masterpiece) is the ideal solution!

Perfect Home Decor: What can be more satisfying than decorating your home or workplace with your own art?
Step 1:
Lay your canvas out on a well-lit area flat surface.
Organize your acrylic paint.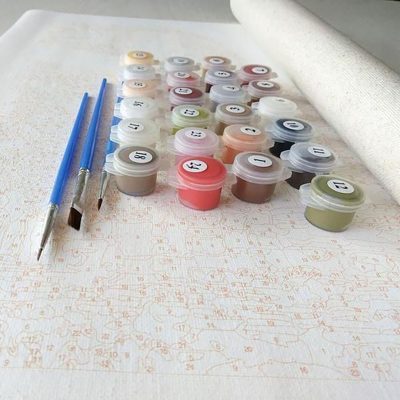 Step 2:
Match the numbers on the reference paper with their corresponding number on the pre-printed canvas, so you can mark the number on the paint container.
Start painting your artwork.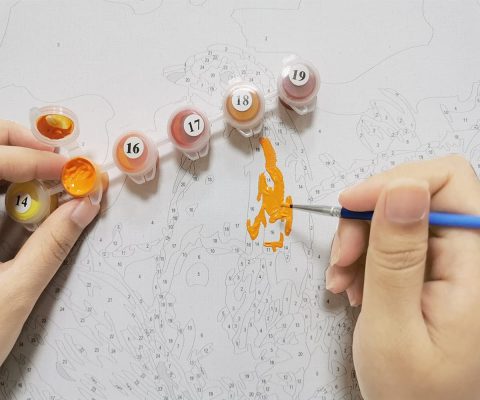 Step 3:
Stand Back and stare proudly at your creation. Feel free to share your masterpiece Paint By Numbers on social media with your friends.